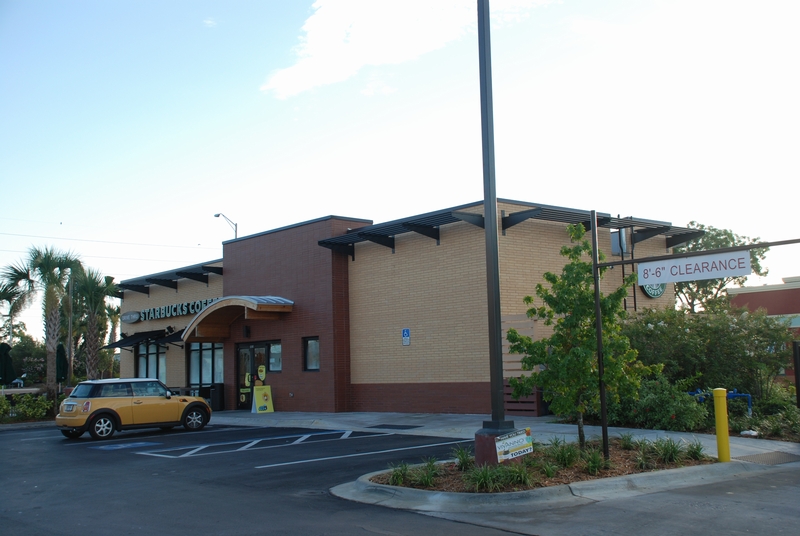 Starbucks Above 60 Avenue, Valrico, Fl
I am a city boy, from the beginning to the end, I do love the environments of the cities and the stories these places can tell. Starbucks is an icon in the imagery of Americana culture, for me Starbucks has different meaning, but mostly is a place where you can sit down, and chat; an, activity that is common in middle America but also is a place that I can say is the nexus, the nine degree of separation between the events that marked my life since I moved to Tampa Bay.
Starbucks is where my new life started to form; the place where everyone goes and sit down in the middle of a town that is in the outskirts of a big city as Tampa. There are 14 Starbucks in a 5.2 miles radius, but the Starbucks in Valrico, Fl; the next town across Brandon, seems here the hearts of the night are and always sit down. It's an interesting place where all the lost souls who can find comfort on the day light just sit down to talk and enjoy a coffee; it's interesting how such a tiny little stall bring too many people, and as for? me I wasn't the exception, for me Starbucks is always related to the beginning and the end with the stages in my life.
It was in Starbucks where I say hello and goodbye to a big number of people in such a short amount of time; the first place I went to alone when I moved to the area and I hope it will be the last place I go when I move out; it's kind of strange to explain the symbolism but probably the best words are that there are many stories of love and lost in suburbia that if you pay attention what is happening on your surroundings you can see something more interesting beyond television.